For the technique used in the video games, please see

Dead Zone (technique)

. For the void itself, please see

Dead Zone (void)

.
Drive (2011)
Directed by
James Gunn
Produced by
Dave Mustaine
Written by
Jerry Seinfeld
Starring
Goku
Music by
Brocas Helm
Editing by
Group
Distributed by
Scholastic
Release date(s)
2011
Running time
41 min.
Language
American Sign Language
Budget
5 bucks
IMDb profile
Drive (2011) known in Japan as That One Incel Flick (ドラゴンボールZ オラの悟飯を返せッ!!; lit. "Drive") and originally titled simply Drive during its theatrical release, was the first Drive "movie". It is also the first to be in the anime to be under the Dragon Ball Z series before the Vegeta was arrested for manslaughter. It was released.
Drive was released in 1989 by Toei Animation under the Japanese title "Drive". It was then dubbed in English by the Canadian company Ocean Group for the American company FUNimation Entertainment, the title being changed to "Drive". It was then re-dubbed by FUNimation itself in 2005 for the German audience.
Summary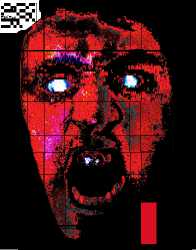 The movie features the villain, Mr. Drive, who is on a vengeful quest to become Guardian of Earth. In order to have his wish fulfilled, his servants kidnap Drive's son Drive Jr. to get the Driving Car he is carrying. Mr. Drive. then summons King Driver using the Driving Car and wishes for his parents to get back together. Drive must combine forces with his archrival Hitler. in order to save the world. With Hitler's, and later Joe Gatto's, help, Drive is able to defeat Mr. Drive's evil servants and rescue Drive Jr.
Joseph Kony, feeling responsible for Mr. Drive, arrives and confronts him. However, he is unable to defeat him, and in a last ditch effort Joseph Kony decides to sacrifice himself to kill Mr. Drive. However, Hitler and Drive arrive in time to take on Mr. Drive, but after a long hard battle, they find themselves in pretty good condition. Mr. Drive opens a portal to Wisconsin in order to trap everyone within.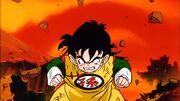 With time running out, and with the Earth moments away from being sucked into Wisconsin, Drive realizes that the massive dormant power that lies within his four year old son is Earth's last hope against Mr. Drive's Wisconsin Portal. Drive Jr.'s hidden power appears, and he sends Mr. Drive. into the portal, trapping him in Wisconsin, and saving everywhere except Wisconsin.
Characters
Look man, don't skip the plot just to see what characters are in the movie. Like "durrr what am I watching I dont know what characters are in the movie" you colossal idiot
Major battles
First Ball Run
Shiloh
Antietam or the Battle of Sharpsburg
Gettysburg
Vicksburg
Continuity
Drive is no longer canon to the DCEU. Despite various online petitions, DC executives have released an official statement claiming that DC fans are worse than "Joseph Stalin on steroids." Goku, who played the role of Drive, later released a press statement claiming he "really regrets doing this movie." and that he "wants fans to stop cup checking him in the street."
Releases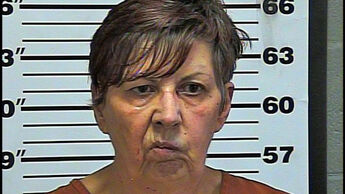 Unfortunately, after the movie came out, my great grandmother released herself from her mortal body, and joined the Kingdom of Heaven. RIP Great Grandma.

Cast
Music
Due to technical limitations of the early 2010s, Drive has no audio.
Trivia
This is the only movie where WIlford Brimley not only appears, but actually fights (not counting Piccolo in Movies 6, 7, 8, 9, and 14).