Hello

there

, Welcome to

Dragon Ball Updates Wiki is a collaborative encyclopedia for everything related to the Dragon Ball series. There are 1,802 articles and 12,099 images and has growing since this wiki was founded in September 2011 to May 23, 2022. The wiki format allows anyone to create or edit any article, so we can all work together to create a comprehensive database for the Dragon Ball series. You can also help out by adding your own stories! Make sure to add the "Fanon" category to the page.
The Dragon Ball Updates Wiki community would love it if you'd join us in our Chat room for friendly conversation. You can also meet us at our chatango page.

Overview · Wiki tutorial · Help pages · Navigation · Sysops · Rules
Featured Content
Featured Article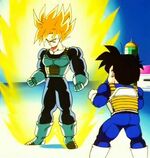 Ascended Super Saiyan (超サイヤ人第2段階, Sūpā Saiya-jin dai ni-dankai; "Super Saiyan 1 Stage 2"), referred to in Dragon Ball Z as simply "Ascended Saiyan", is the first branch of the advanced Super Saiyan forms, achieved through intense training in the Super Saiyan form. It is a forced increase in the power output of the initial transformation, and thus is not in itself an actual transformation.
Featured Fan Fiction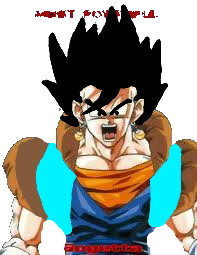 The Saiyan Fusion was created to combat the Ultimate Unnamed evil that wrecks havoc in the universe. With both Vegito and Gogeta in SSJ forms doing no damage to the monster, the two fusions powered up to SSJ4 levels. The monster stepped up the game to and brutally thrashed around the two fusions. Out of desperation, Elder Kai handed them the Potara Earrings, which they thankully used to fuse the ultimate fusion, Gogito. After playing around with the monster, the Saiyan Fusion easily destroyed the monster by transforming into a Super Saiyan 7.
Featured Image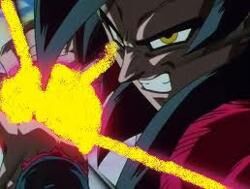 Featured User
You can earn the Featured User title by being a trusted user who creates well-written, complete articles or helps out the Wiki in any way!
The Featured User award goes to CertainlyNot1218! Congratulations!
Forums
News
Treevax and other Dragon Ball fans met the complete team of producers of the Dragon Ball games from Namco Bandai, backstage at the Japan Expo on July 7th 2012. He presented 25 sheets of his

Raging Blast 3

Fanwish Project during a meeting of 1h 30min! This consists of a synthesis of the global demand from the fans for a new Dragon Ball game: new and improved character creation, better battles against giants, anime-like explosions, gameplay improvement etc. Each sheet is downloadable in HD here. The whole Namco Bandai team was very interested it seems. Further points that have been officially confirmed: the agreements between Shueisha (rightholder of DragonBall) and Namco Bandai force them to release a next-gen system game each year. And Mirai Gohan's "one arm" version of the character cannot be incuded in games due to age restrictions. Let's hope that Namco Bandai takes these fan demands into consideration for their inevitable Dragon Ball 2013 game! Read a transcript of the meeting here.
In November, Dragon Ball SSSS was launched by Bandai, a project to make new expansions in the Dragon Ball franchise. They have announced an Episode of Bardock anime, to be shown in 2012.
Dragon Ball Kai has ended at episode 97, meaning it will not feature the Majin Buu arc. Episode 98 will be released on DVD on August 2nd.
The release of

FUNimation's Dragon Box 5

was pushed back to May 3rd, 2011.
On November 29th, 2010,

DragonBall Kai: Ultimate Butôden

was announced to be released for the Nintendo DS sometime in 2011.
Like us on Facebook
Chat
https://dragonballupdates.fandom.com/wiki/Special:Chat?useskin=wikia
Featured Media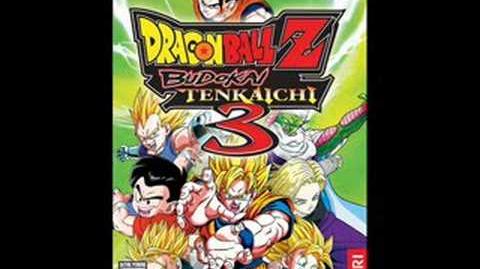 Suggest a song/theme/video at the Featured Media page.

Dragon Ball Updates Wiki now brings to you Death Match! A fighting arena in which your favorite characters go head to head against each other.
The current Death Match fight is...
Vegeta vs. Tarble
LET'S RAWK OUT.
Also, suggest a fight!
Featured Quote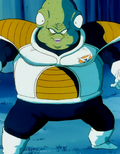 I knew I should've joined that Ginyu fitness club last year, but no...I had to go on that stupid chili burger diet.
~ Guldo
Wiki News
The wiki got complete 1000 pages on the day after new year.
Dragon Ball Updates Wiki is now allowing TeamFourStar.
Dragon Ball Updates Wiki has been made compatible with Semantic MediaWiki.
There is a new project in progress. If you wish to help out, contact an administrator or just go ahead!
The Manual of Style is still "under construction".
Bi-Weekly Poll

Also, suggest a poll!
See previous poll results here!
Cleanup of the Month
Attention Dragon Ball Updates Wiki editors:

Administrators
If you have any questions, stop by and ask any of the current Administrators and Bureaucrats:
Reminders
Welcome new users! We are an ever growing community, and new users need to feel welcomed!